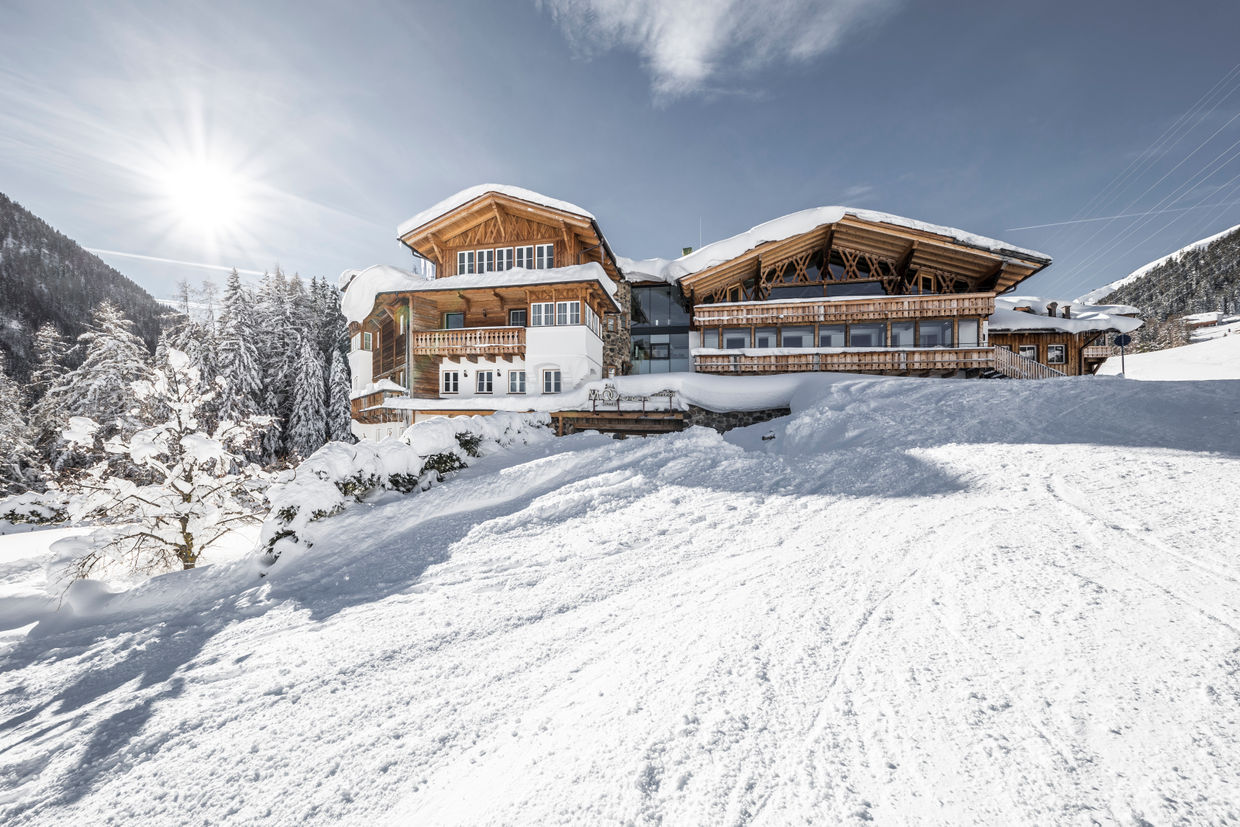 Right on the Ski Slope
05. 12.2022
Mooser, the 4-star Superior hotel renowned for its refined cuisine, Tyrolean hospitality and first-class wellness facilities, is situated right next to the Galzigbahn cable car in the midst of the pistes.
There are many ways of enjoying the mountains, but this one is absolutely brilliant! Elegance, style and comfort crowned by the ski in – ski out experience. In the morning you do not wake up in the mountains, but literally on the mountain, at an altitude of 1 404 metres above sea level, directly on the ski slope above St. Anton Resort. After a homemade breakfast, put on your skis to enjoy the first curves on a groomed piste, where no one has skied before you that day. And in the evening, ski right down to the Hotel, which offers superb comfort in every detail, together with top-class service.
Relaxation under the Stars
This hotel is unlike anything you've ever experienced. Ten elegantly furnished double rooms and seven exclusive suites combine the best of rustic Tyrolean style with contemporary design, to create stylish accommodation. MOOSER Hotel spa offers a dry-heat sauna, a rock sauna, and a steam room. The outdoor infinity-edge pool was built on to the rock of the Gorge and is a true highlight of the Hotel. Ooben im Mooser hotel restaurant offers breathtaking views of the surrounding mountains and of the town. The culinary team creates the best of Tyrolean and Austrian cuisine, with modern gastronomic trends. What better way of ending the day than in the hotel bar, directly under the stars?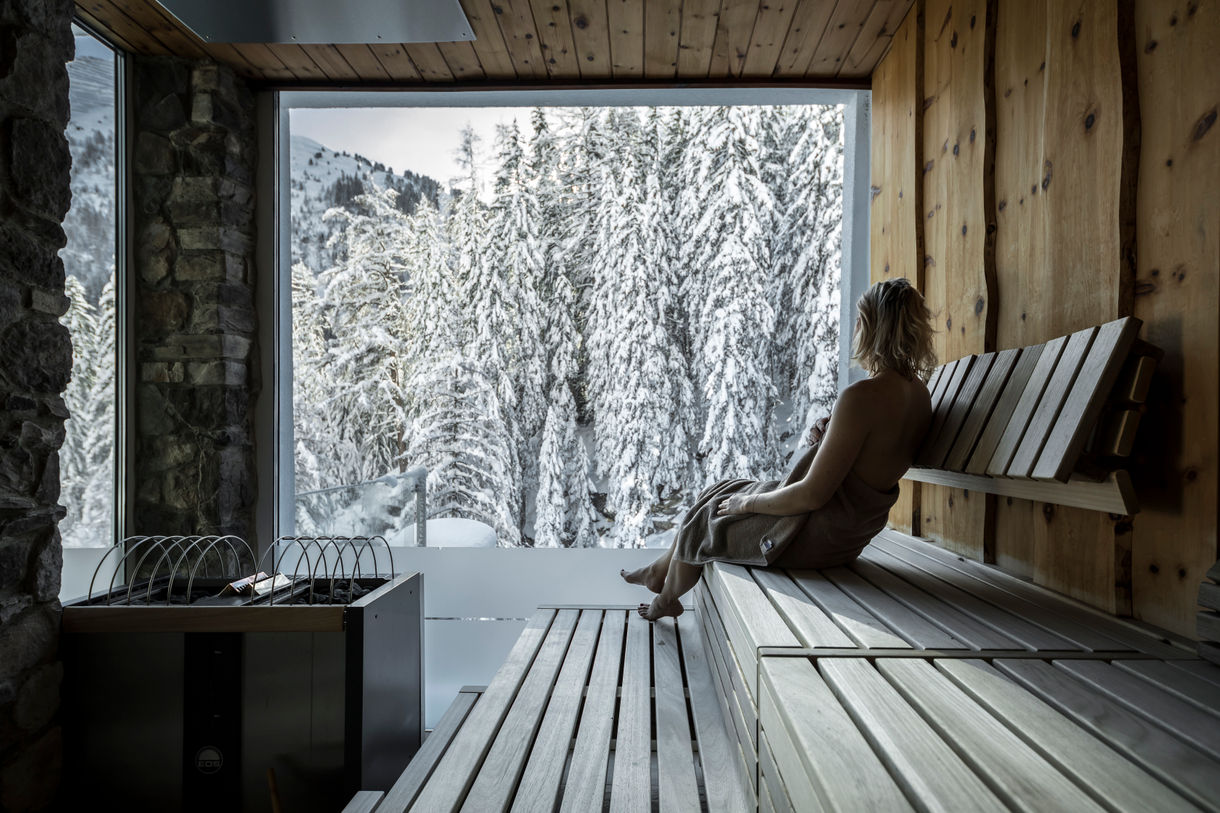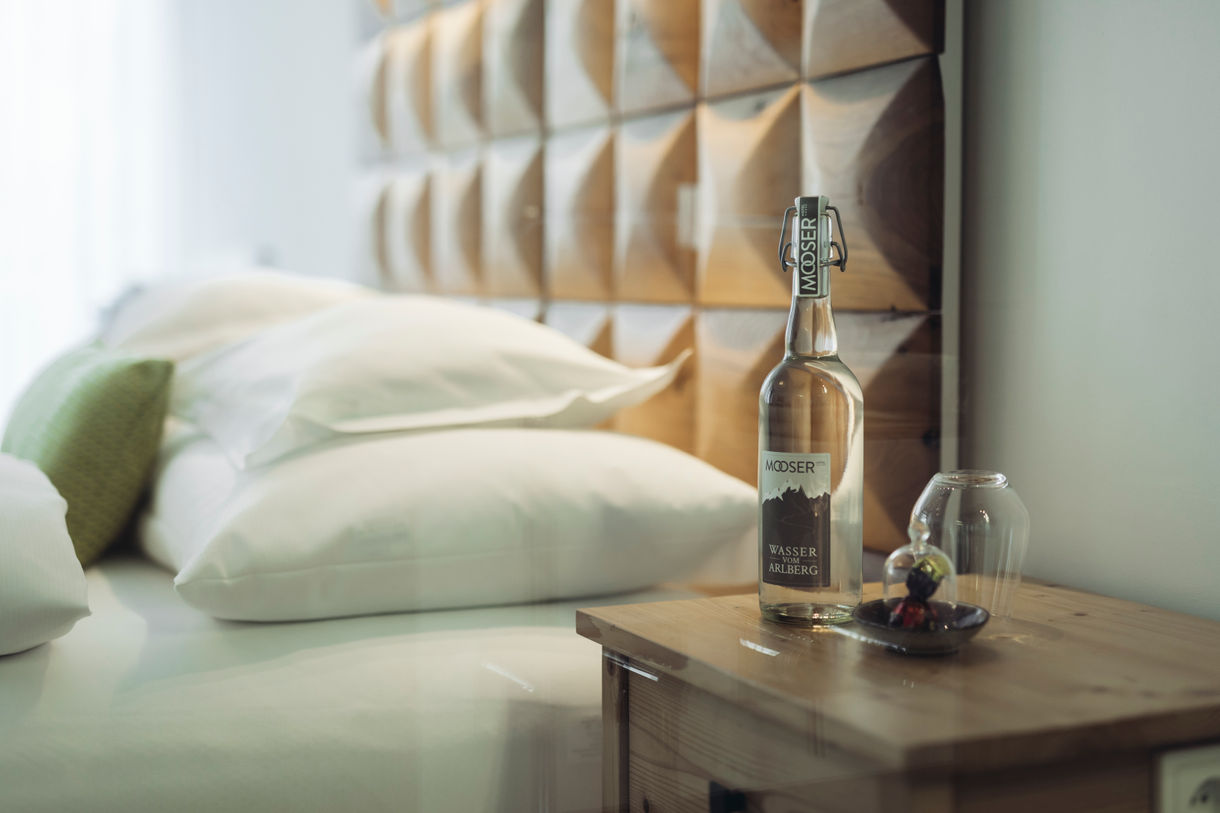 Related articles
---
The famous Italian metropolis of Milan has many faces. Perhaps as many as the opinions about fashion with which the city is inextricably linked. It is changeable, full of colours and shades. And refinement, too. All this is offered by the prestigious Principe di Savoia Hotel in Milan, which embodies everything fine to be savoured in the northern Italian city.

15. 05.2023

How staying in the Austrian region of Styria can rebalance mind, body and spirit and set you on the path to long term wellbeing.

08. 05.2023