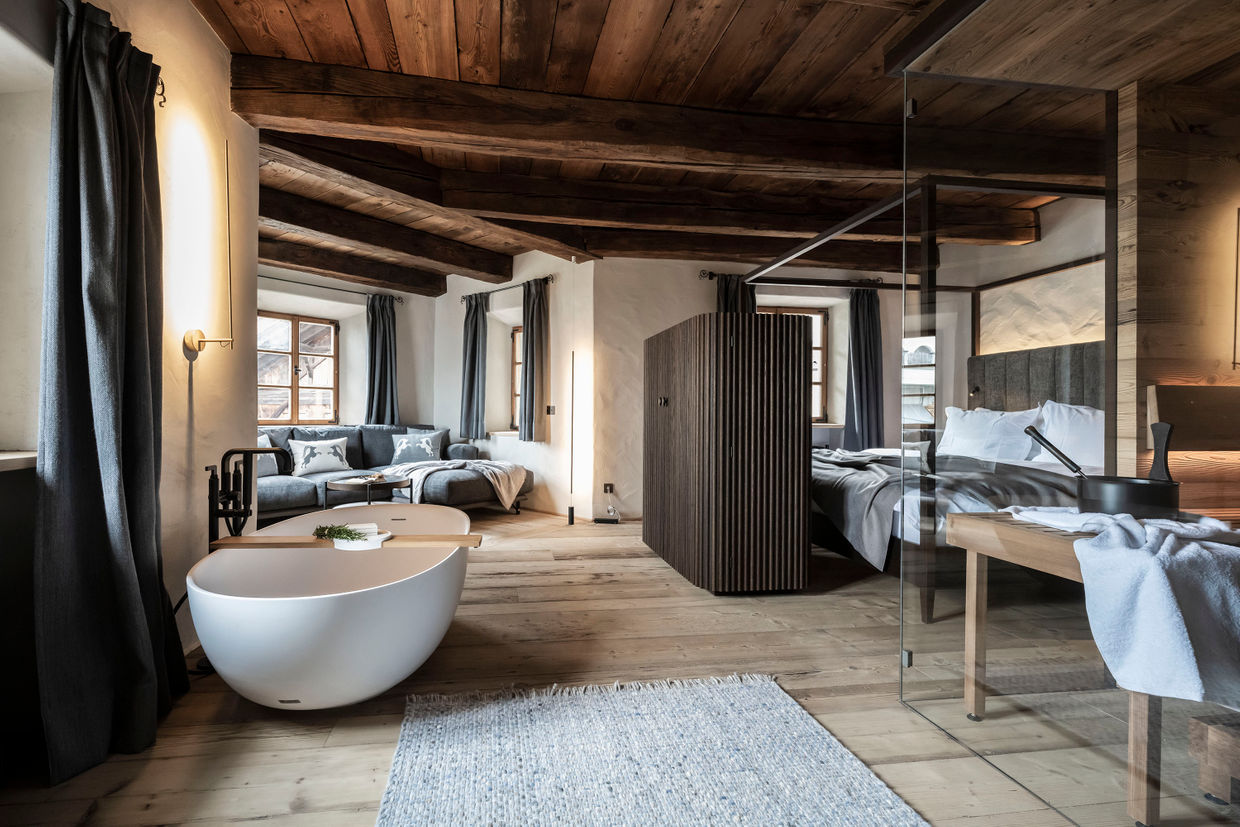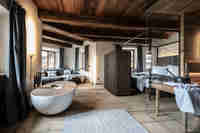 A Perfect Place
03. 05.2023
When heading south from Innsbruck, Austria, towards Bolzano, Italy, one can return to the 15th century. The village of Villanders and especially Ansitz Steinbock Hotel transport visitors right back in history. The lofty stone building of this residence, which could be called "At Capricorn", offers friendly hospitality and magnificent accommodation.
Surprising Mansion
People go to South Tyrol for Nature and the breathtaking mountain scenery. However, in Villanders and especially in Ansitz Steinbock Hotel, one can experience much more. The harmony of the best of the past and the present can be absorbed. And, above all, peace and well-being. Elisabeth Rabensteiner, the hotel owner, takes care of all of this together with her team.
Everything has been sensitively and lovingly renovated. This includes a Gothic arch, a paved inner courtyard, a facade fresco with the coat of arms of the former owners, and the wooden interior décor. The exterior of the perfectly preserved hotel building guards a rare gift in its interior – a symbiosis of Gothic salons and modern design. Guests feel truly great here. The hotel has a total of 12 bedrooms, so guests are really well taken care of. A pleasant surprise is that each room has its own sauna.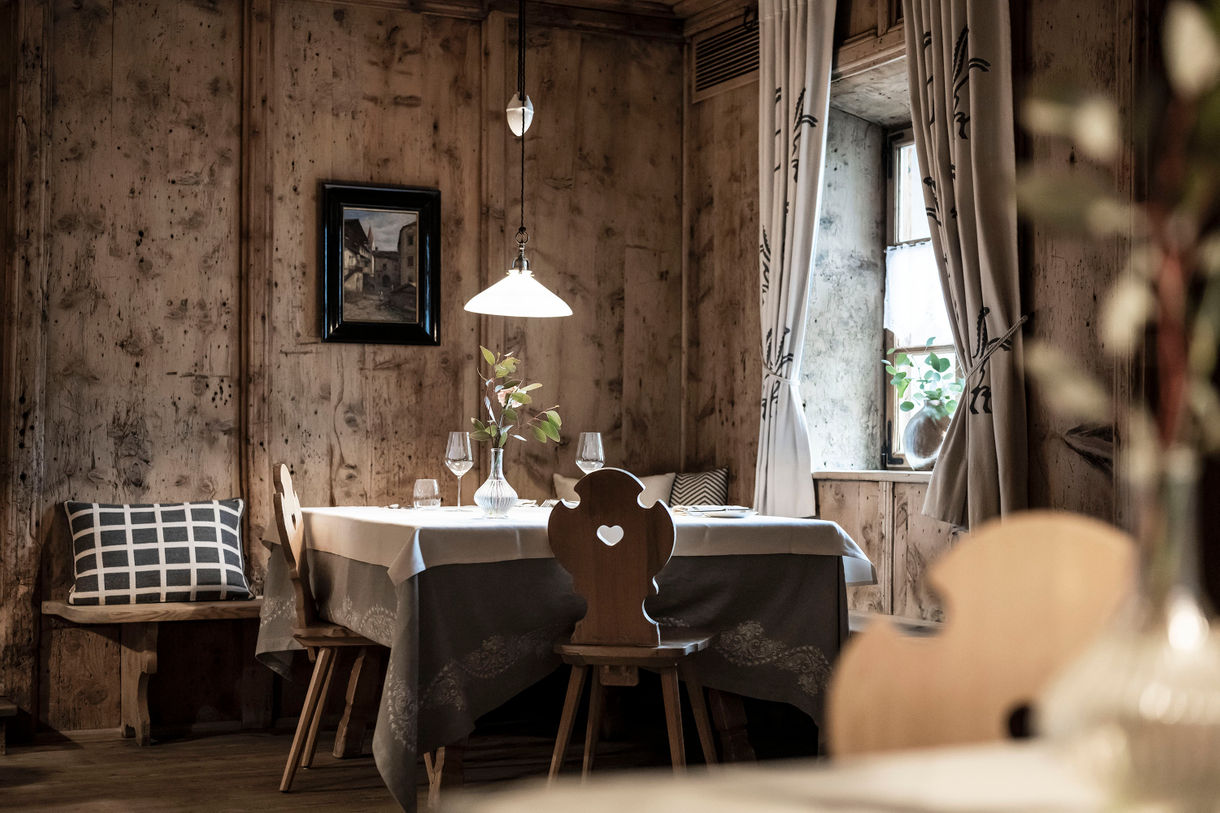 Enjoy South Tyrol
The discovery of the unexpected continues in the three restaurants that are part of the hotel. They are the seat of joie de vivre, good food and drink. Tomek Kinder rules the kitchen. With love for local tradition, he invites diners to enjoy Tyrolean dishes, for example, a five-course Alpine dinner, in which he proudly presents ripe mountain tomatoes, delicious consommé, and their home-bred Angus beef.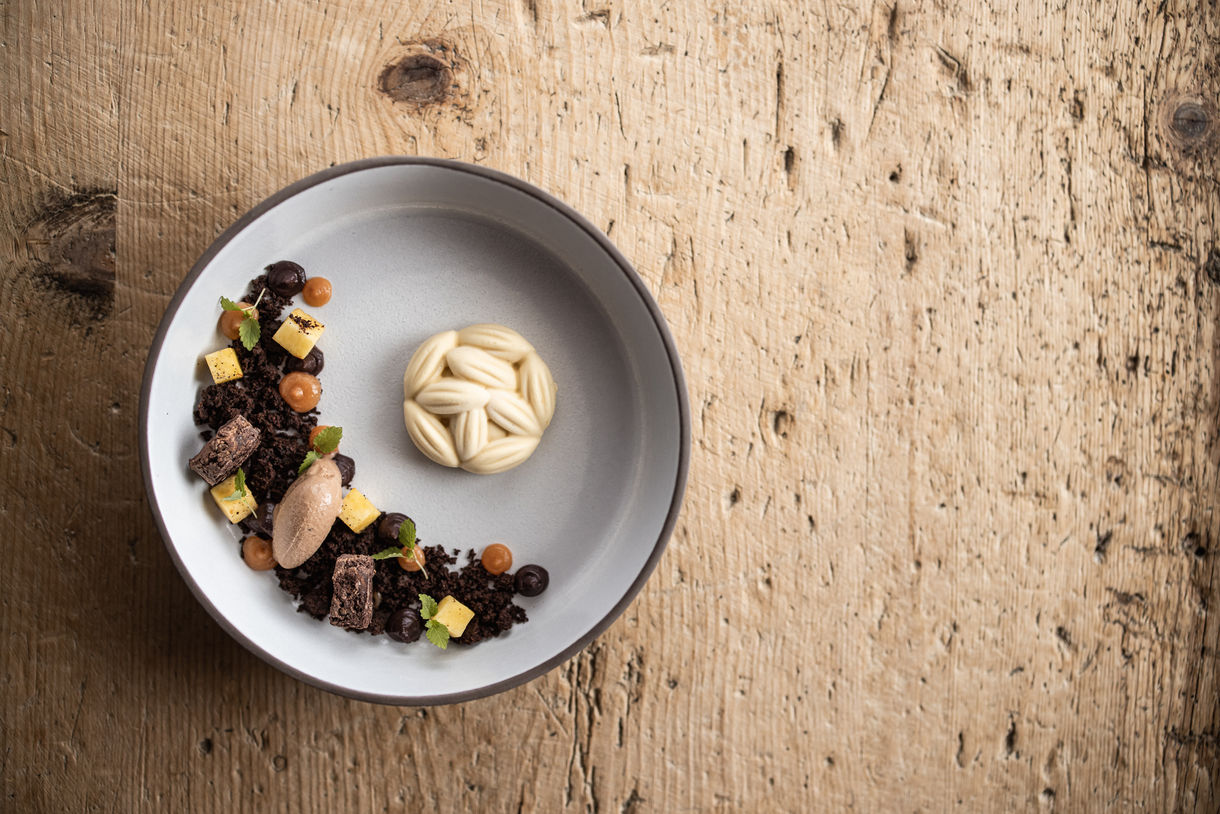 Charming Surroundings
Villanders lies at an altitude of 880 metres above sea level in the middle of South Tyrol, just a few kilometres from Chiusa, the town of artists. The cobbled streets tempt visitors to take romantic walks, amidst the captivating mountain panorama of the Dolomites, crowned by the Alpe di Siusi peaks. Over 20 cable cars and lifts enable skiing on the almost 60 km of slopes. However, thanks to the connection with the Val Gardena ski area, the pistes can be extended to a respectable 175 km. Snowboarders will also be delighted, and cross-country skiers – both beginners and professionals – will be in their element. This is a paradise for cross-country skiers.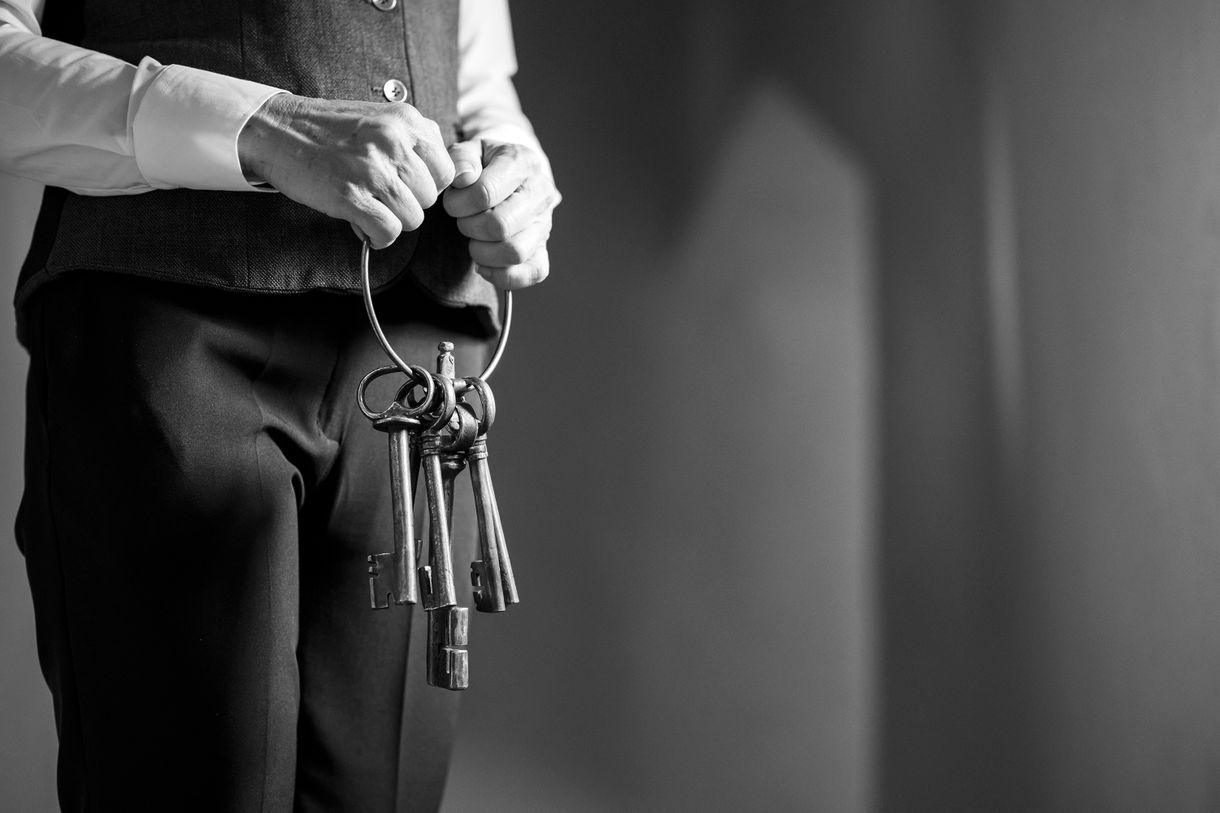 Related articles
---
The famous Italian metropolis of Milan has many faces. Perhaps as many as the opinions about fashion with which the city is inextricably linked. It is changeable, full of colours and shades. And refinement, too. All this is offered by the prestigious Principe di Savoia Hotel in Milan, which embodies everything fine to be savoured in the northern Italian city.

15. 05.2023

How staying in the Austrian region of Styria can rebalance mind, body and spirit and set you on the path to long term wellbeing.

08. 05.2023