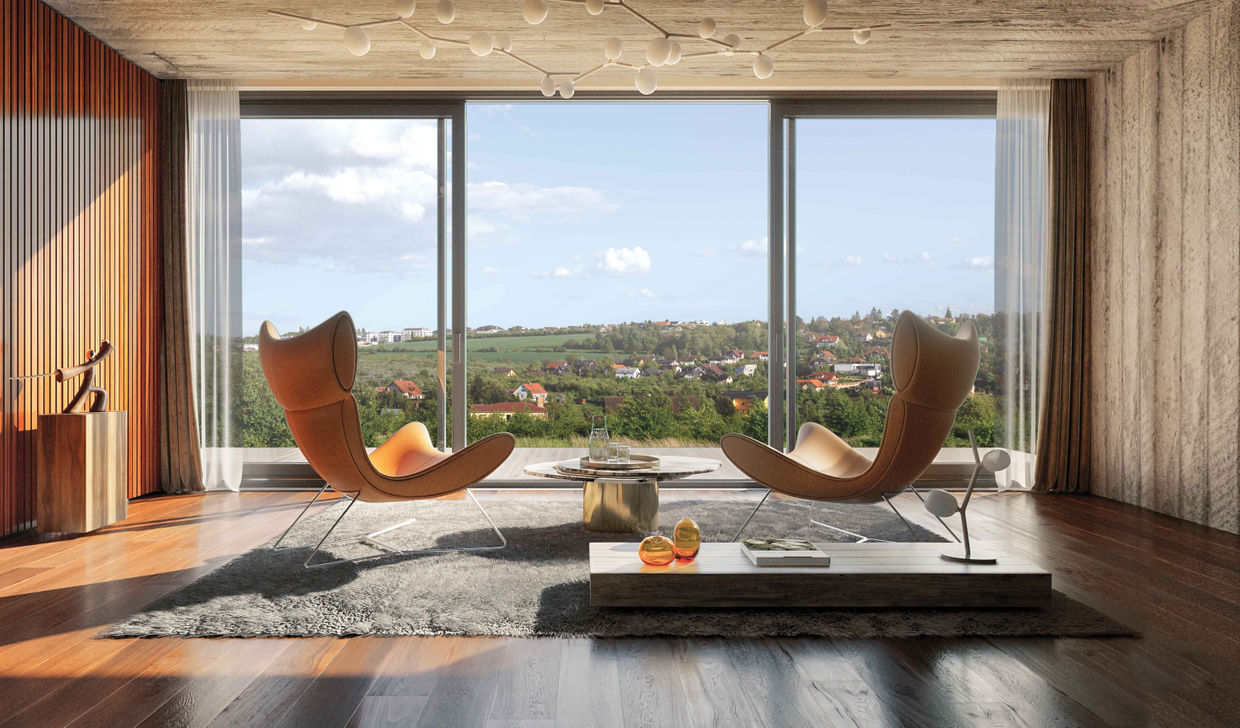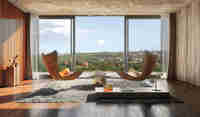 "We don't just build apartments, but aim to create a great place for living,"
04. 01.2022
says Yishay Furman, who has been managing Horizon Holding, a Prague-based development company, for 12 years. The company upholds the principle of eco-friendly construction, i.e. striving to ensure that its projects blend in with their surroundings and provide a new quality to local life.
Horizon Holding development company has been operating in the Czech Republic for 20 years. The quality of its projects is based on the extensive experience of the parent company, Shikun & Binui. Can you introduce this Israeli holding?
Shikun & Binui is the largest Israeli development holding company. It sells around 1 500 apartments per year in Israel. The holding operates all over the world, as well as in Africa and America, and participates in energy, infrastructure and real estate megaprojects. One of its divisions operates in Europe, specifically in Prague, Bucharest, Warsaw and Belgrade. Shikun & Binui established the operation in Prague 20 years ago and adapted its global experience to the regulations of the Czech environment.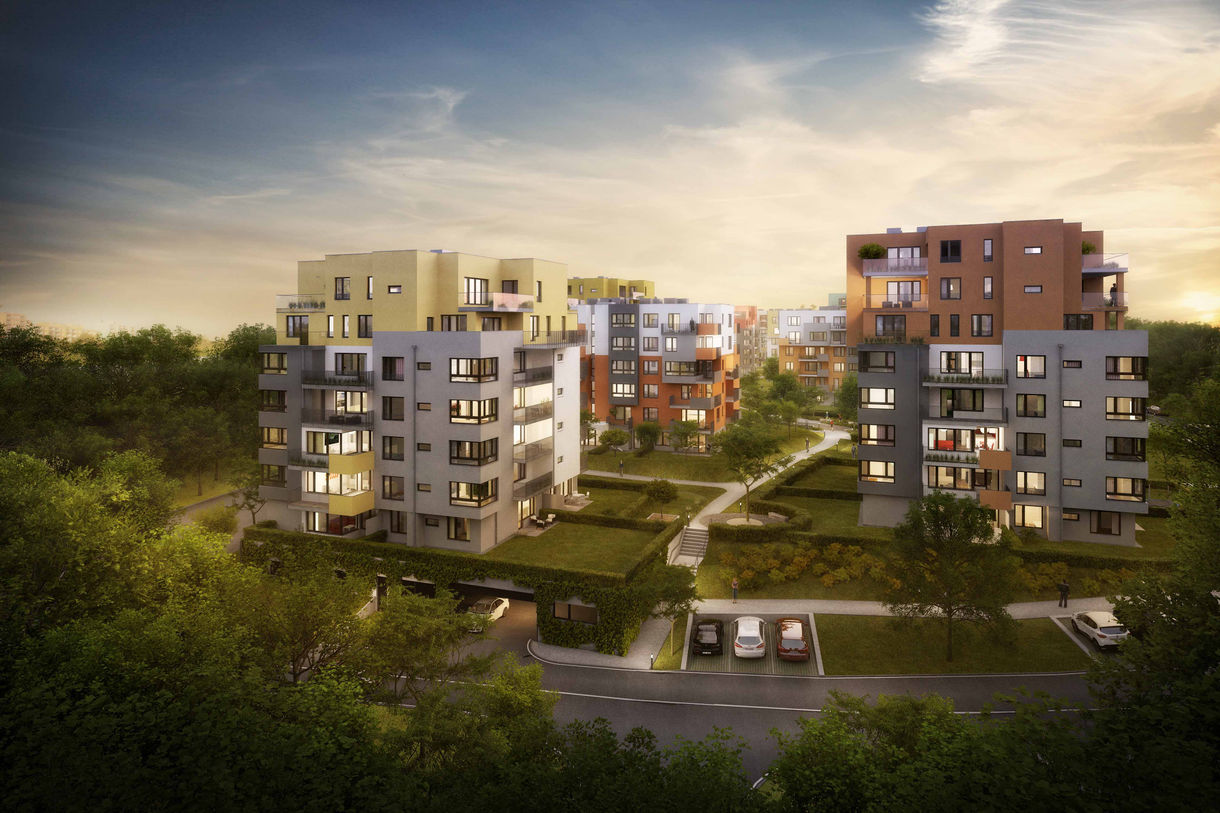 What projects has Horizon Holding completed in the Czech Republic?
Today we are one of the largest residential developers in the Czech Republic. We completed the 1st phase of the Čámovka project in Čimice with 145 flats, the Vltava Residence in Karlín with 105 flats, Velká Brána in Horoměřice with 195 flats, the Modřanka Residence project with 305 flats. This year we handed over the 1st Phase of Zahálka Residence with 240 units and one of the best residential boutique projects in Prague – the Kay River Lofts in Karlín with 55 flats.
What, in your opinion, distinguishes Horizon Holding from other developers in the Czech Republic? What are your advantages?
I have a lot of respect for our competition and I think all of us are building quality projects, the standards of apartments are very good. Horizon Holding does everything it can to provide its clients with a little more than usual, yet at an affordable price. Our goal is to build sustainable projects so buyers would stay with us, which is already happening. We have several clients who, after buying their first apartment, also bought apartments in the following stage of the same project, or in one of our other projects.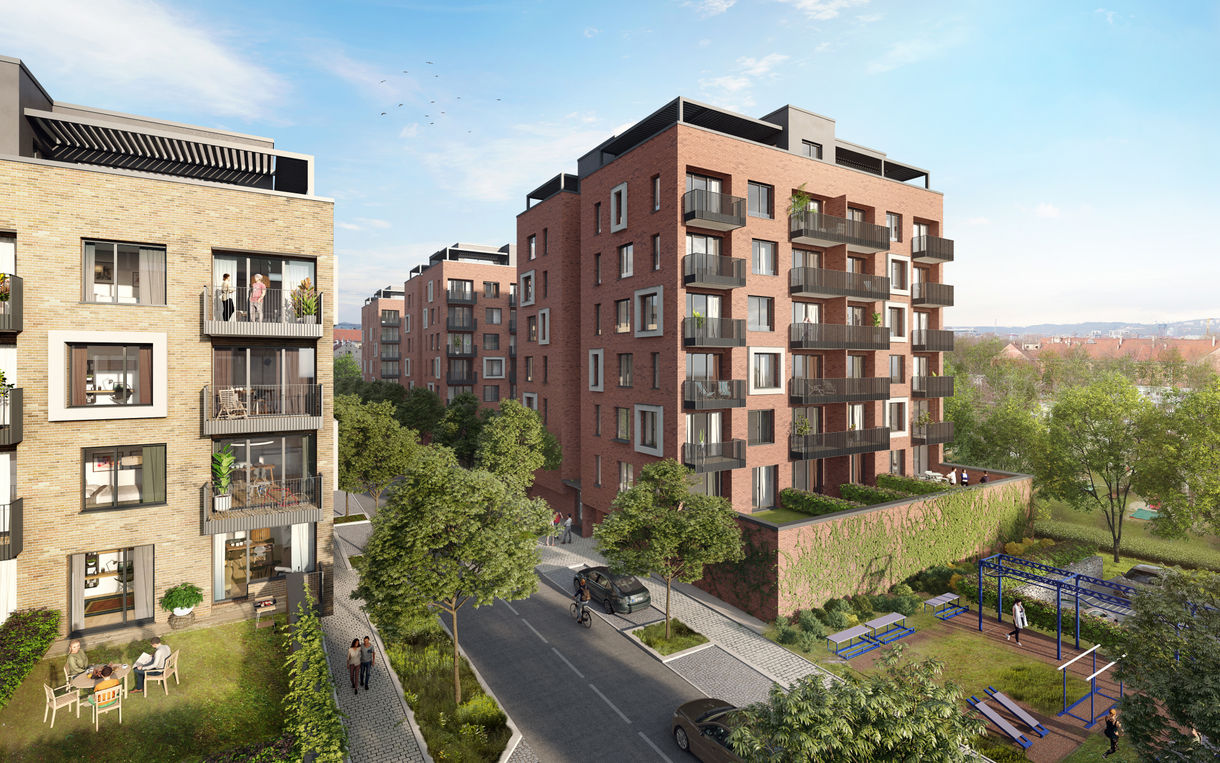 What can we imagine under the term "eco-friendly", which is already inextricably linked to your company?
Our projects are not only "green", but also sustainable. This means that we supplement ecological principles with a relationship to the surroundings and connections with the local community. For example, in our Modřanka Residence project, we built a street, connecting neighbouring projects to Modřanka retail area. In Modřanka, we also created a big park called Park museum, which refers to the past, present and future of Modřany district. The park is open to public and besides other things it includes graffiti wall, playground for small and also for older children.
What group of customers do your projects target? Has your strategy changed in any way over the years?
Our strategy has not changed much. We offer good quality projects to people, who want to improve their living, corresponding to their financial possibilities and current needs. As I already mentioned, some of our clients have already bought an apartment from us before and they are coming back to us, so we can see that our strategy is good and works well. Besides projects in Prague, we also realize projects on the borders of Prague, where we can offer lower prices than in the city. I can name already completed Velká Brána project in Horoměřice or Aura project in Statenice. Both these projects are an alternative to expensive living in popular Prague 6.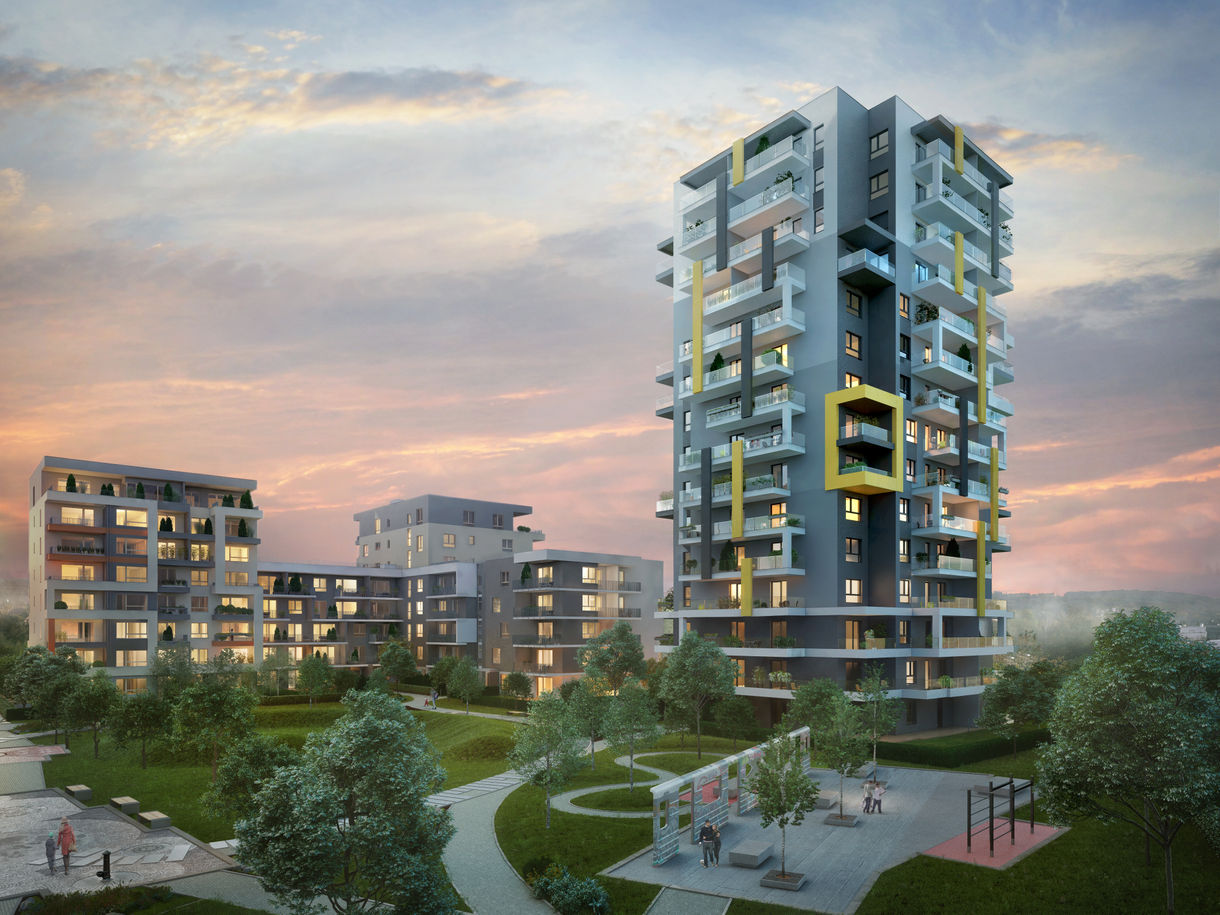 Which of Horizon Holding's projects are now nearing completion and which are you preparing for implementation?
We have 2 projects before completion - Zahálka Residence in Hodkovičky with 230 flats, where there will be a total of 800 flats and the 2nd phase of the Čámovka Residence in Čimice with 148 flats. We will soon start the Blízká project in Karlín with total of 230 flats out of which 135 flats will be offered for sale and the rest for lease. Then the Strakonická project in Smíchov with 180 flats and the last phase of Čámovka project with 400 flats. Finally, there is Aura in Statenice project with 600 units, including family houses and other services.
You mentioned services for the Aura project. Can you be specific?
The project includes 3000 square metres reserved for retail units which will not only provide services for our residents but also for current inhabitants in Statenice. Above that, there is a plan for a supermarket next to the project. We would like to bring new services, which currently do not exist in Statenice.
So you don't just attract people to the village, but want to improve the lifestyle there?
Exactly. The Aura project will build a water purifier for the entire village. We have allocated 18 million Czech crowns for a new kindergarten. We are going to donate 5 000 square metres to the village for the construction of a school, because there is currently no school in Statenice.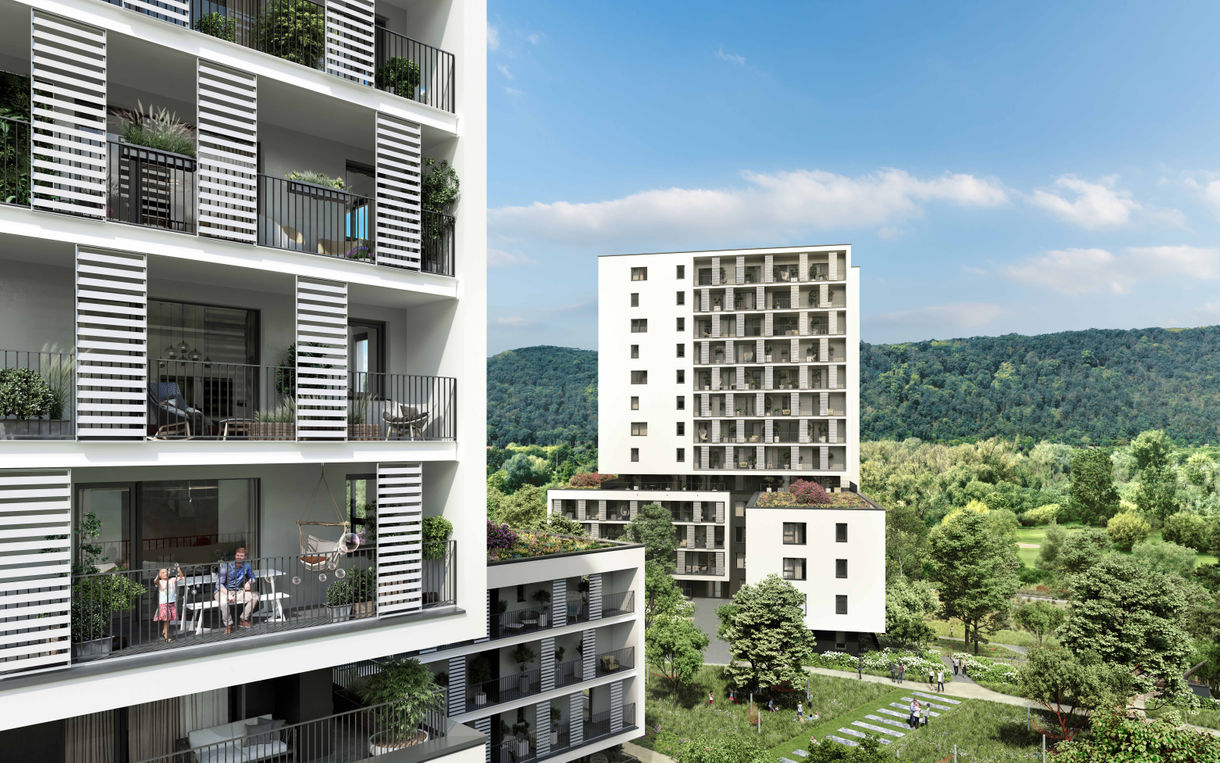 Why are you doing this?
Once you create a big new project, you need to make sure that your customers will have all the services to fulfil their needs. That means contributing to the municipality itself. For us the satisfaction of the existing residents from a new project is very important.
What are the company's ambitions for the future?
Horizon Holding wants to remain one of the leading residential developers in Prague. With the existing portfolio, we have enough projects to stay in this top position for another four or five years. We want to start one or two new projects per year. With our project in Bohdalec, where potential 1 500 flats (in the process of changing the master plan) are to be built, we will stay among the top residential developers in Prague. Nevertheless, we are still looking for new projects to buy.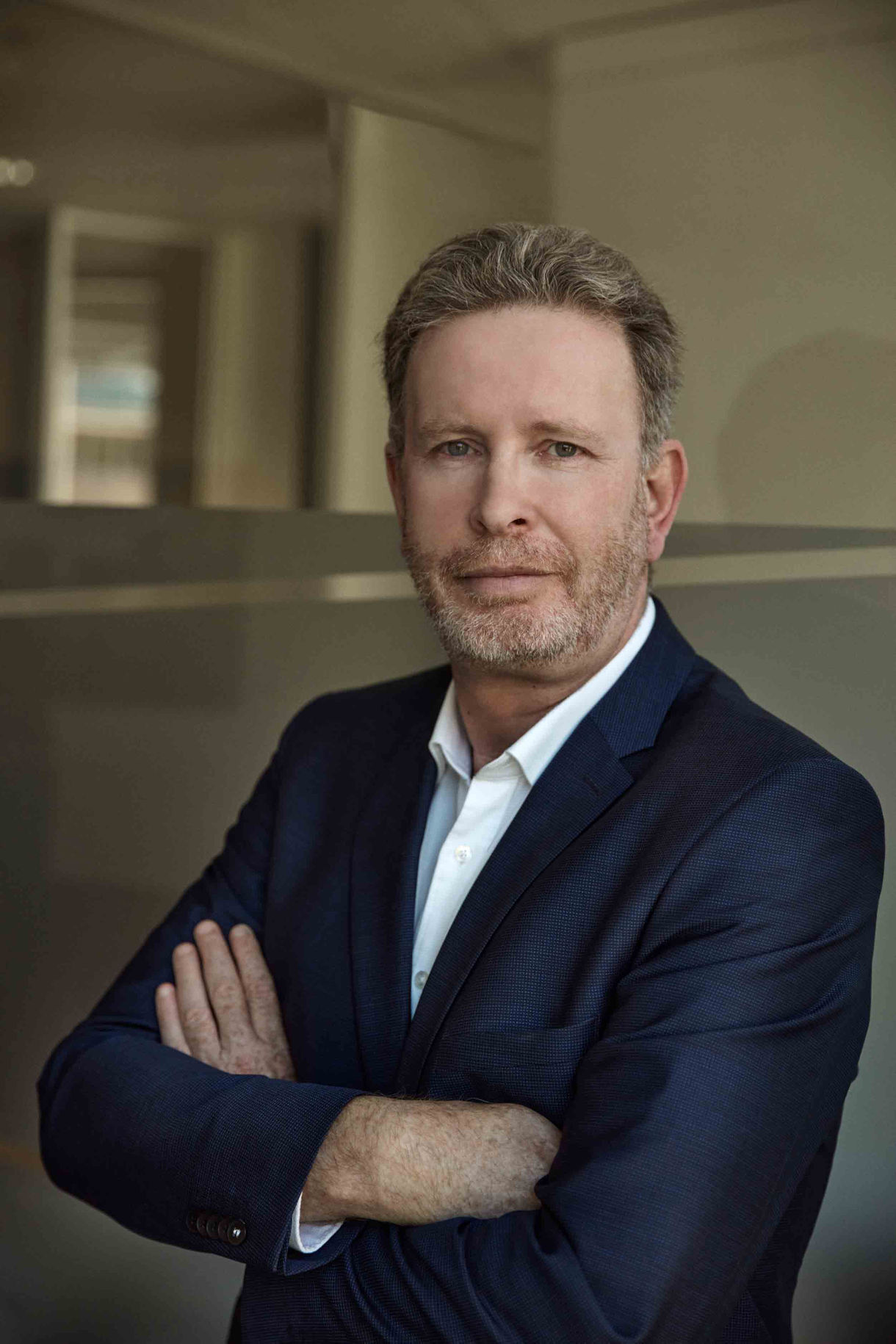 Related articles
---
The new Vyšehradská 33 development project in the very heart of Prague will offer future owners the total comfort of modern living. This renovated Classicist building with a sensitively integrated new construction in the courtyard will provide the unique advantages of living in the centre of a big city, with the added bonus of newly built premises, including parking, front gardens and balconies.

26. 04.2023