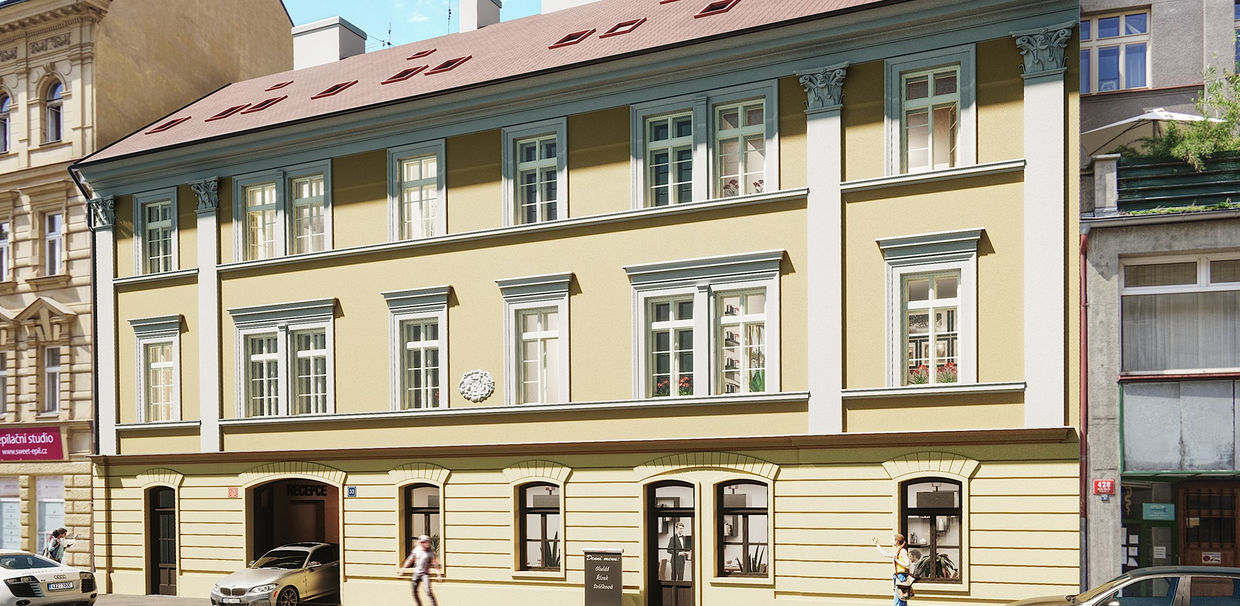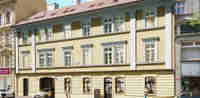 Stylish Revival of Podskalí – VYŠEHRADSKÁ 33
26. 04.2023
The new Vyšehradská 33 development project in the very heart of Prague will offer future owners the total comfort of modern living. This renovated Classicist building with a sensitively integrated new construction in the courtyard will provide the unique advantages of living in the centre of a big city, with the added bonus of newly built premises, including parking, front gardens and balconies.
The monument reserve in the centre of Prague boasts many landmarks. One of these is Vyšehrad, which contains within its "settlement" some monasteries, churches and even a few Cubist buildings. The area is pleasingly populated, provides the maximum level of civic amenities and transport accessibility, and, compared to some parts of the inner centre of Prague, is also quiet and flourishing.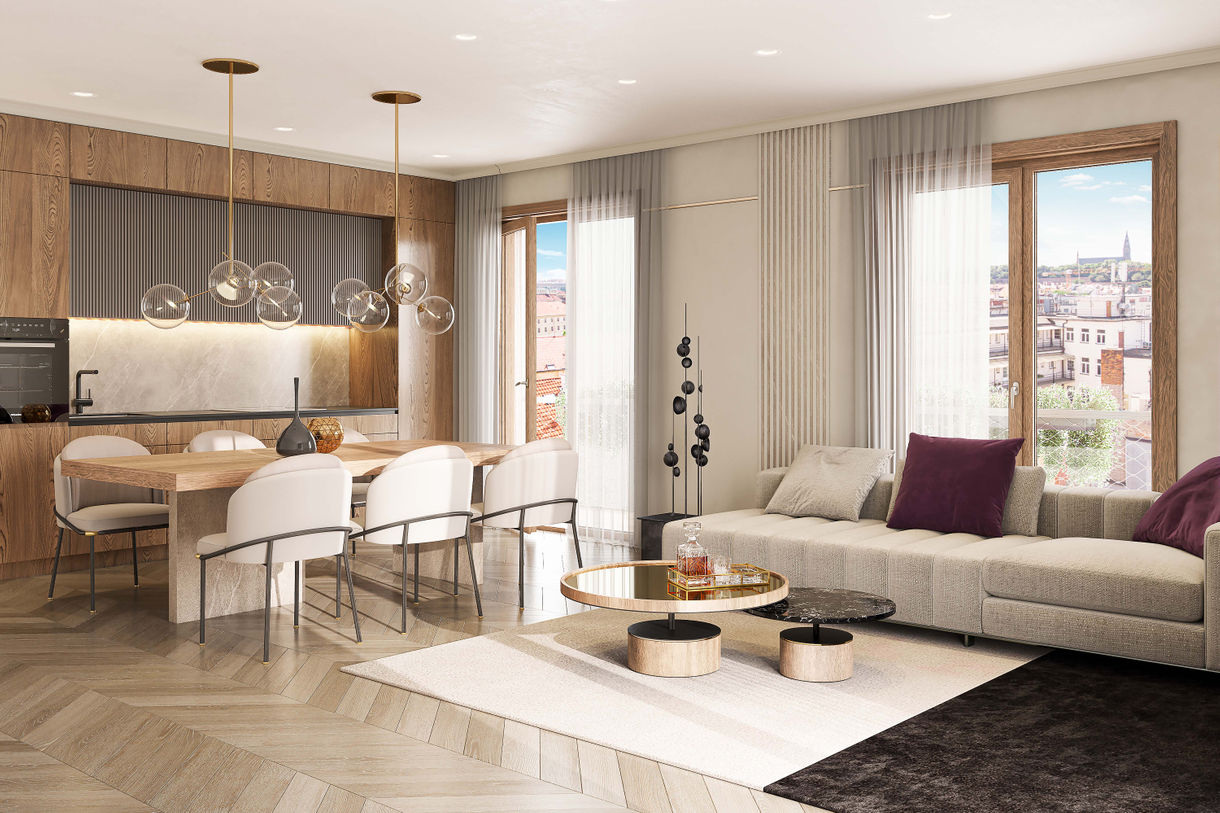 The new property offered by Real-Treuhand Reality & Development is called Vyšehradská 33. Although the project is based on a historical building, it is undergoing a thorough reconstruction. In addition, another structure is appearing in the courtyard, which will become part of the entire closed complex. Thanks to the renovation of the existing building and the extension, the new development project will create 32 spacious, high-quality apartments with layouts from 1+kk (studio) to 4kk (3 bedrooms). Their design is very modern, with an emphasis on functionality. The maisonettes with attics, or those with views from higher floors to the opposite bank of the Vltava, will be especially charming. Of course, Vyšehradská 33 offers the much-needed parking spaces, and more than one-half of the apartments also have loggias or front gardens.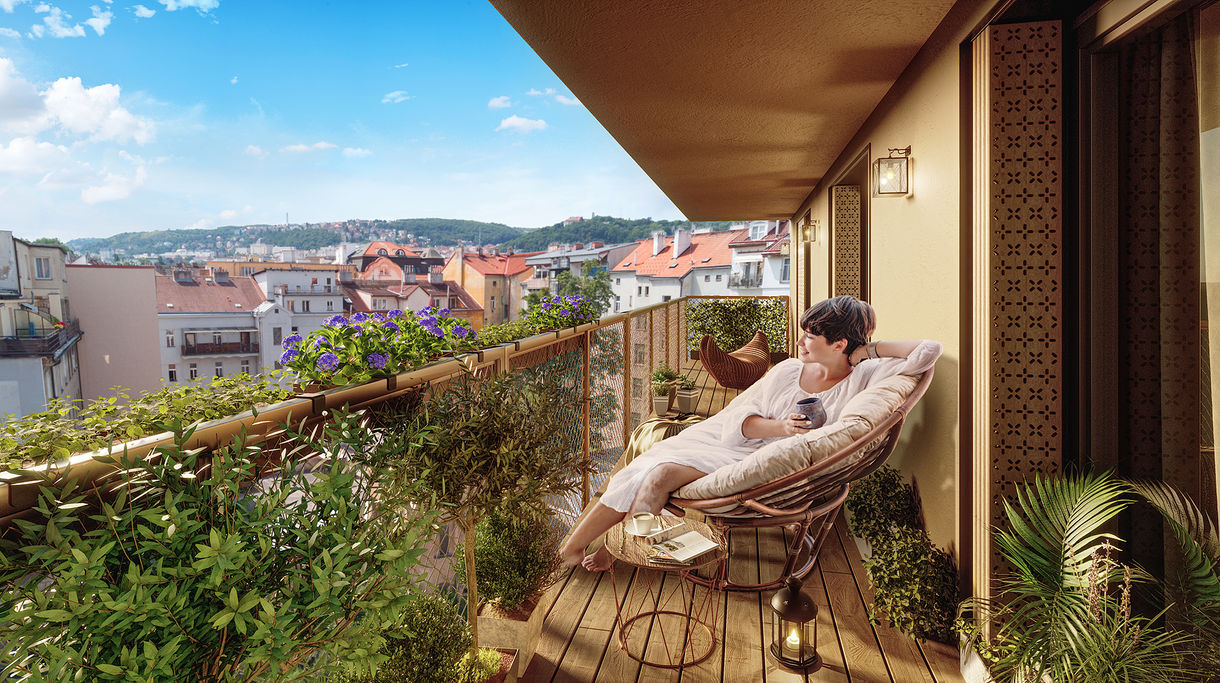 The quality of living in Vyšehradská Street is underlined by excellent transport connections to anywhere in the city, established shops, excellent restaurants and cafés, available services, healthcare and school facilities, galleries, museums, theatres... And even though it is the centre of Prague, there are also large parks nearby, a botanical garden and, last but not least, a whole range of sporting facilities in the area.