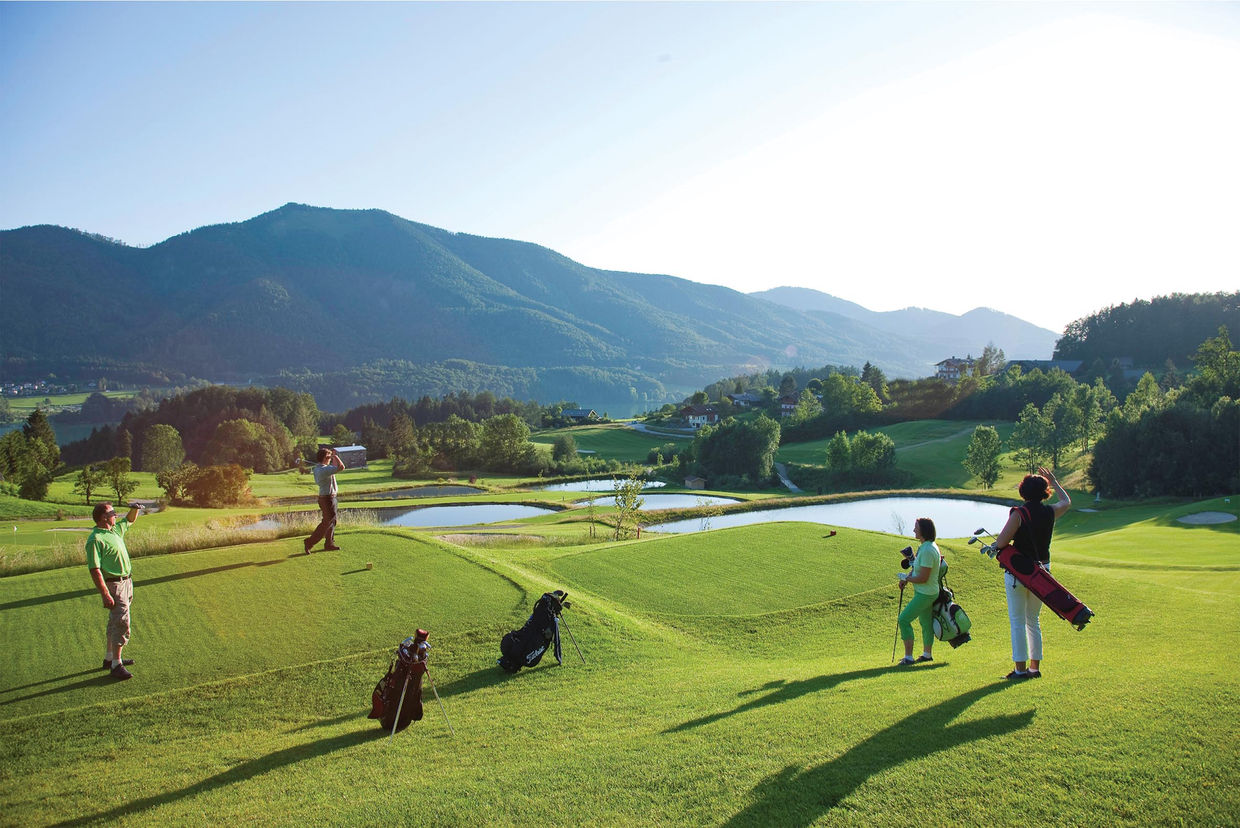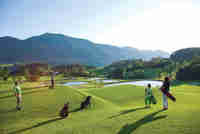 Salzkammergut (Salt Chamber) – a Region between Lake and Mountains
06. 04.2022
Sixty-seven lakes, several high mountains, one of the oldest cultural areas and one of the most attractive excursion destinations in Austria – Salzkammergut. Its beauty has had a magical effect on artists throughout the ages. Composers, writers and painters have lived here.
100 % Relaxation
Undoubtedly the most popular destinations in the region include Fuschl am See and the beautiful Schloss Fuschl Resort & Spa, located on the shore of this 4 km-long lake. The shores are not very built up, motor boats are forbidden and magical nooks and crannies exist where one can relax undisturbed. Guests can taste fresh or smoked trout in the hotel grounds on the lake shore, and in summer spend free time on the hotel terrace, by the lake or on forest walks. Golfers will be thrilled by the choice of 11 golf courses. An ingenious golf double combination awaits them.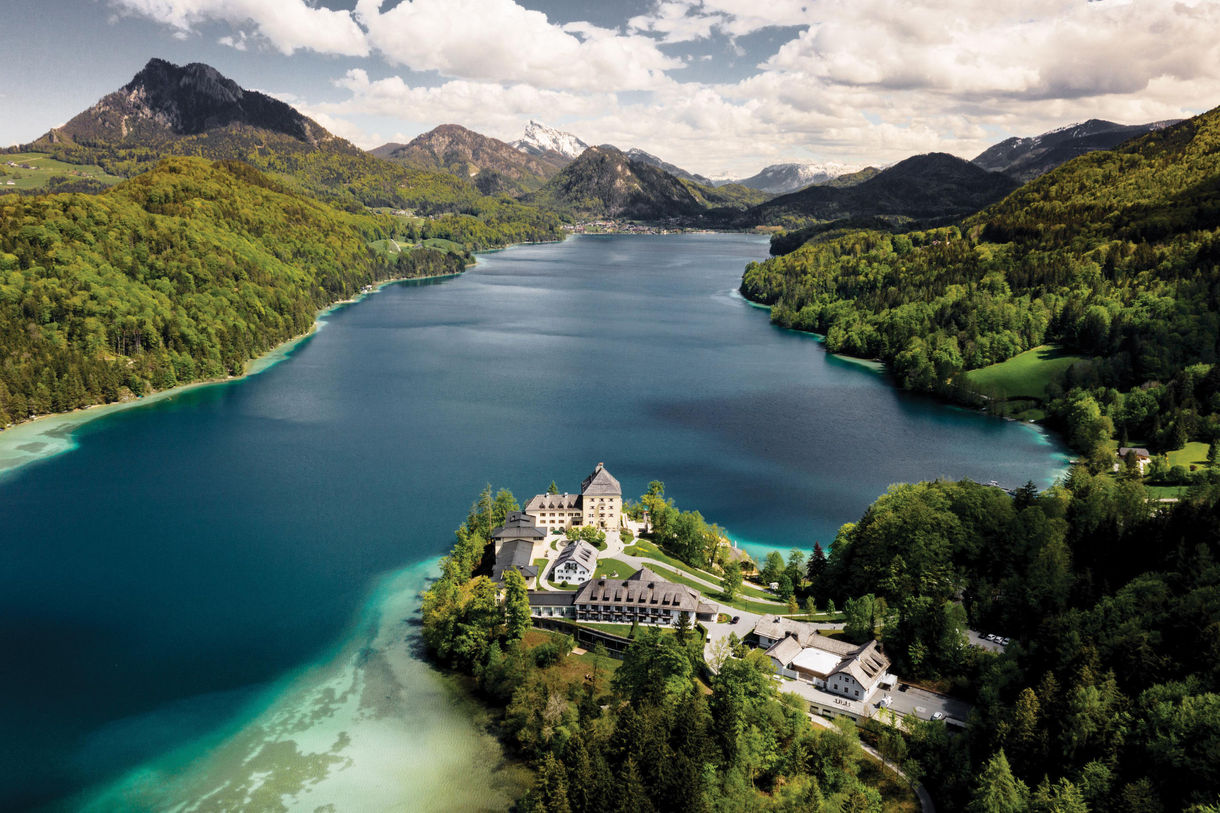 Golfroas – One Lake – Two Golf Courses – One Boat Trip
Right below the hotel complex is a charming 9-hole course that stretches down to the lake. However, for golfers who wish to play 18 holes, a pleasant surprise awaits them in the form of the lake double combination "Golfroas - GCC Schloss Fuschl & GC Waldhof." As soon as the 9 holes on the Schloss Fuschl course are completed, a hotel taxi takes golfers to the jetty and a boat transports them to the opposite shore, where another 9-hole golf course awaits on the nearby Waldhofalm mountain pasture. The courses provide a unique golfing experience in an unforgettable environment.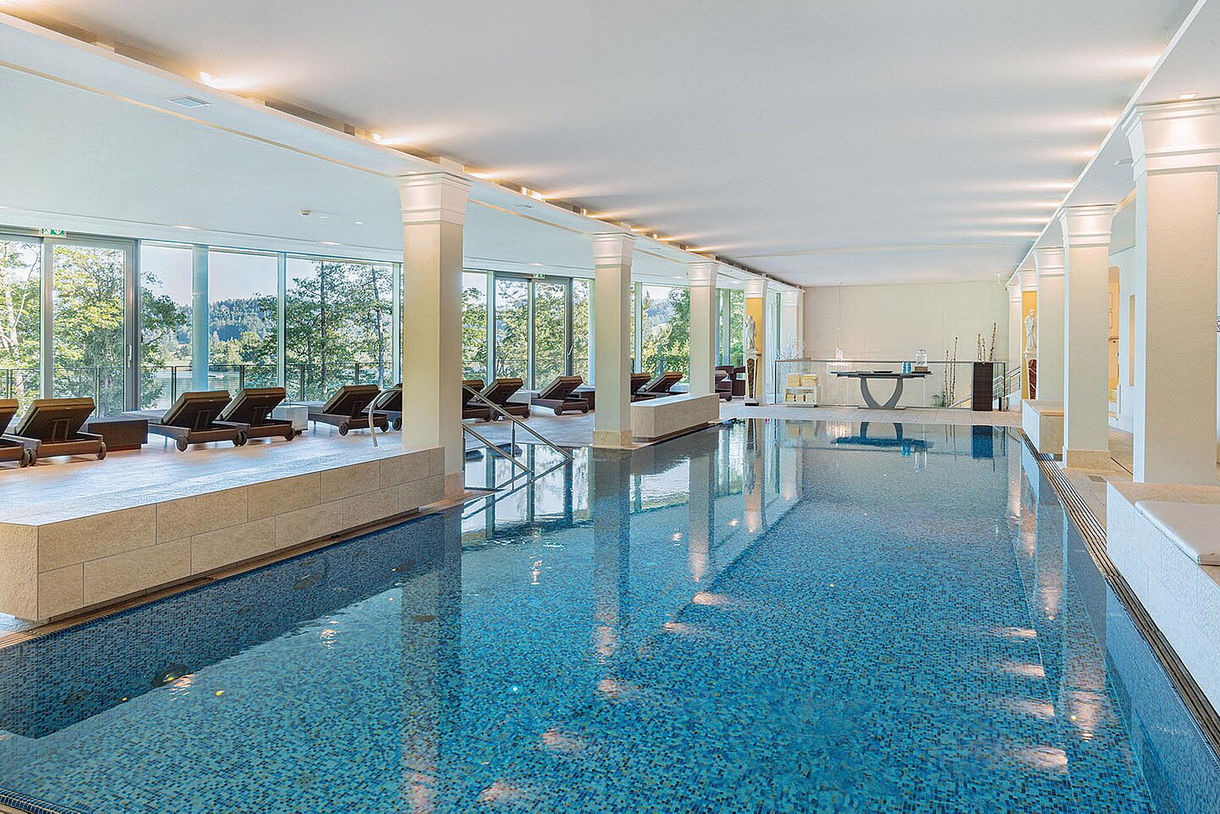 Back to Fuschl Chateau
Every corner of the dignified chateau resort radiates majestic appeal and cultivated charm. The 110 rooms and suites combine European elegance with modern extravagance. In the chateau kitchen, which was awarded three caps by Gault & Millau, Chef Johannes Fuchs conjures up his local and international specialities. Guests can best enjoy seafood in the Fischerei harbour restaurant or in the restaurant of Jagdhof, the sister hotel. And everywhere, gastronomic experiences are accompanied by the amazing backdrop of mountains and lake. The luxurious chateau spa offers everything that a discerning guest might expect: a spacious heated swimming pool, saunas and a steam bath, including a sun-drenched relaxation room. Both hotels create the perfect framework for international corporate events, fairytale weddings and family celebrations on Lake Fuschl.
https://www.salzkammergut.at/cz
https://www.marriott.com/en-us/hotels/szgfl-schloss-fuschl-a-luxury-collection
Related articles
---
The famous Italian metropolis of Milan has many faces. Perhaps as many as the opinions about fashion with which the city is inextricably linked. It is changeable, full of colours and shades. And refinement, too. All this is offered by the prestigious Principe di Savoia Hotel in Milan, which embodies everything fine to be savoured in the northern Italian city.

15. 05.2023

How staying in the Austrian region of Styria can rebalance mind, body and spirit and set you on the path to long term wellbeing.

08. 05.2023